Gun
An open source cybersecurity protocol for syncing decentralized graph data.
README
+ Multiplayer by default with realtime p2p state synchronization!
+ Graph data lets you use key/value, tables, documents, videos, & more!
+ Local-first, offline, and decentralized with end-to-end encryption.
- An online demo of the examples are available here: http://gunjs.herokuapp.com/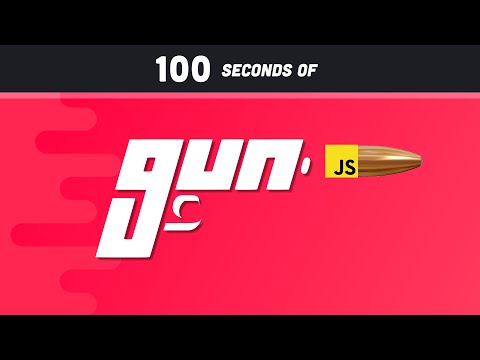 Watch the 100 second intro!
On that note, let's get some official shout outs covered first:
Thanks to:
Robert Heessels
,
Lorenzo Mangani
,
NLnet Foundation
,
Sam Liu
,
Daniel Dombrowsky
,
Vincent Woo
,
AJ ONeal
,
Bill Ottman
,
Mike Lange
,
Sean Matheson
,
Alan Mimms
,
Dário Freire
,
John Williamson
,
Robin Bron
,
Elie Makhoul
,
Mike Staub
,
Bradley Matusiak
,
Jeff Cook
,
Nico
,
Aaron Artille
,
Tim Robinson
,
Fabian Stamm
,
Mike Staub
,
Hunter Owens
,
Jacob Millner
,
Gerrit Balindt
,
Gabriel Lemon
- Join others in sponsoring code: https://www.patreon.com/gunDB !
- Ask questions: http://stackoverflow.com/questions/tagged/gun ?
- Found a bug? Report at: https://github.com/amark/gun/issues ;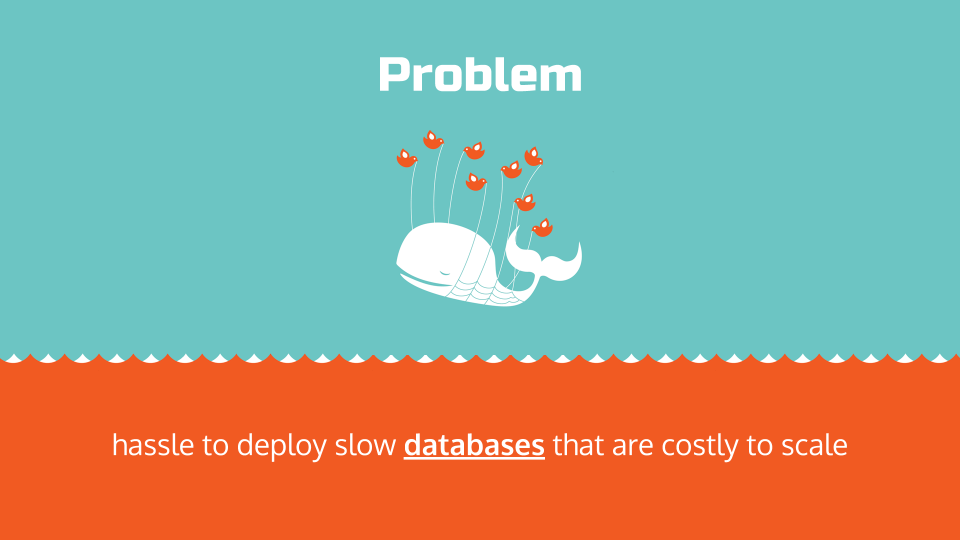 After he realized [Master-Slave database architecture causes one big bottleneck](https://gun.eco/distributed/matters.html), he (as a complete newbie outsider) naively decided **to question the status quo** and shake things up with controversial, heretical, and contrarian experiments: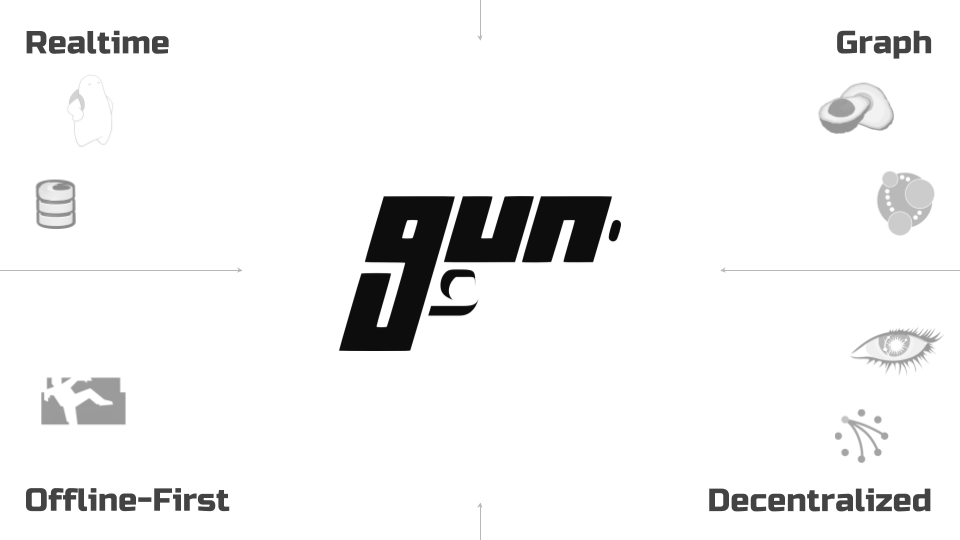 I am missing many others, apologies, will be adding them soon! This list is infintiely old & way out of date, if you want to be listed in it please make a PR! :)
> These are only needed for NodeJS & React Native, they shim the native Browser WebCrypto API.
> Note: Moving forward, AXE will start to automatically cluster your peer into a shared DHT. You may want to disable this to run an isolated network.
Or:
Then visit the URL in the output of the 'heroku create' step, in a browser. Make sure to set any environment config vars in the settings tab.
Then visit the URL in the output of the 'now --npm' step, in your browser.
> Warning: Docker image is community contributed and may be old with missing security updates, please check version numbers to compare.
Or, if you prefer your Docker image with metadata labels (Linux/Mac only):
Designed with ♥ by Mark Nadal, the GUN team, and many amazing contributors.