GrapeJS
Free and Open source Web Builder Framework. Next generation tool for buildi...
README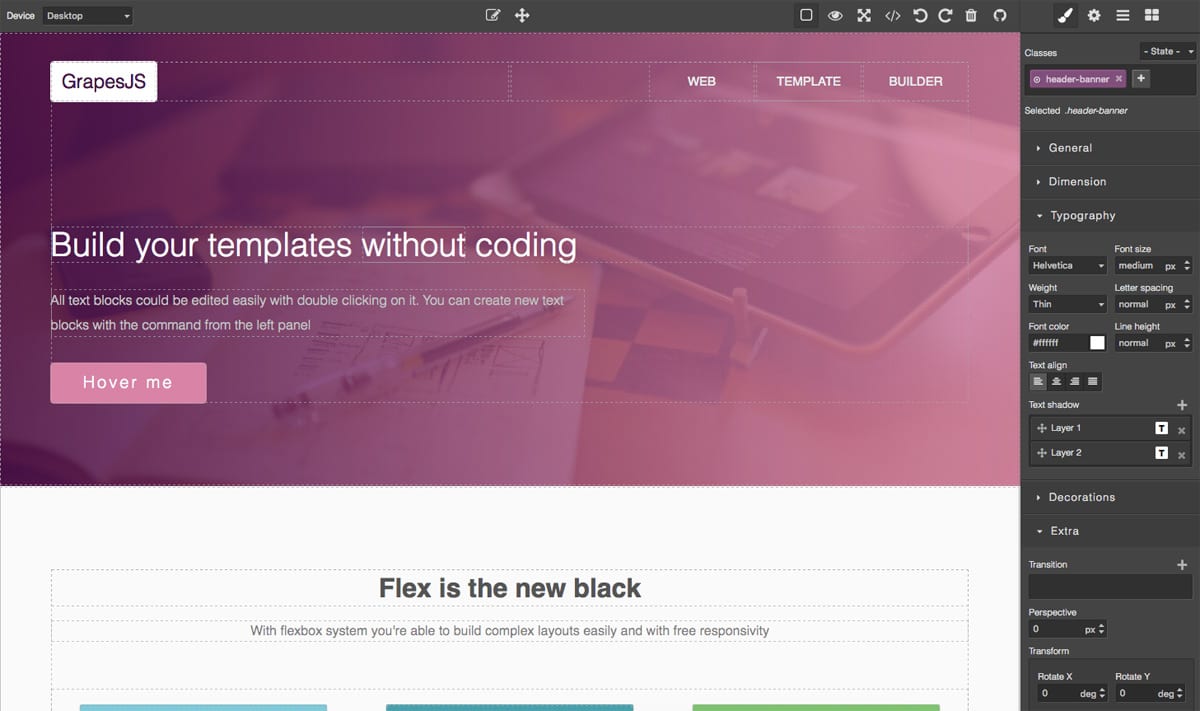 GrapesJS is a free and open source Web Builder Framework which helps building HTML templates, faster and easily, to be delivered in sites, newsletters or mobile apps. Mainly, GrapesJS was designed to be used inside a [CMS] to speed up the creation of dynamic templates. To better understand this concept check the image below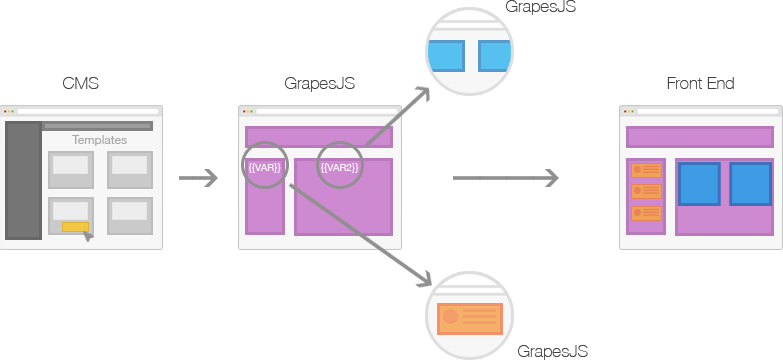 Webpage Demo - http://grapesjs.com/demo.html
Newsletter Demo - http://grapesjs.com/demo-newsletter-editor.html
Local and remote storage
Default built-in commands (basically for creating and managing different components)
CDNs
UNPKG (resolves to the latest version)
NPM
GIT
For the development purpose you should follow instructions below.
For a more practical example I'd suggest looking up the code inside this demo: http://grapesjs.com/demo.html
Start the dev server
Check the getting started guide here: [Documentation]
API References could be found here: [API-Reference]
BSD 3-clause
[API-Reference]:
[CMS]: